IMHO, freezing whole strawberries and blending them in strawberry banana smoothies is the best usage for a surplus of strawberries.
With a few links of strong, published sources claiming strawberries have more vitamin C per volume than oranges, combined with the ability lower cholesterol levels, burn fat, and stabilize blood sugar, this morning smoothie is not only a minute of our time to make, but, a great asset for an energizer.
Looking at the math, a banana strawberry smoothie with 1 cupish of orange juice, 1 cup of strawberries and 1 frozen banana can hit the target of the daily required Vitamin C for 2 people. Over the course of a year, that is approximately 90 litres(quarts).
Yes, a lot of growing and a lot of picking. But, that comes with a savings around $750-$1000 per year, not to mention how the body will function and feel from the nutrients, and the holistic ties to food production.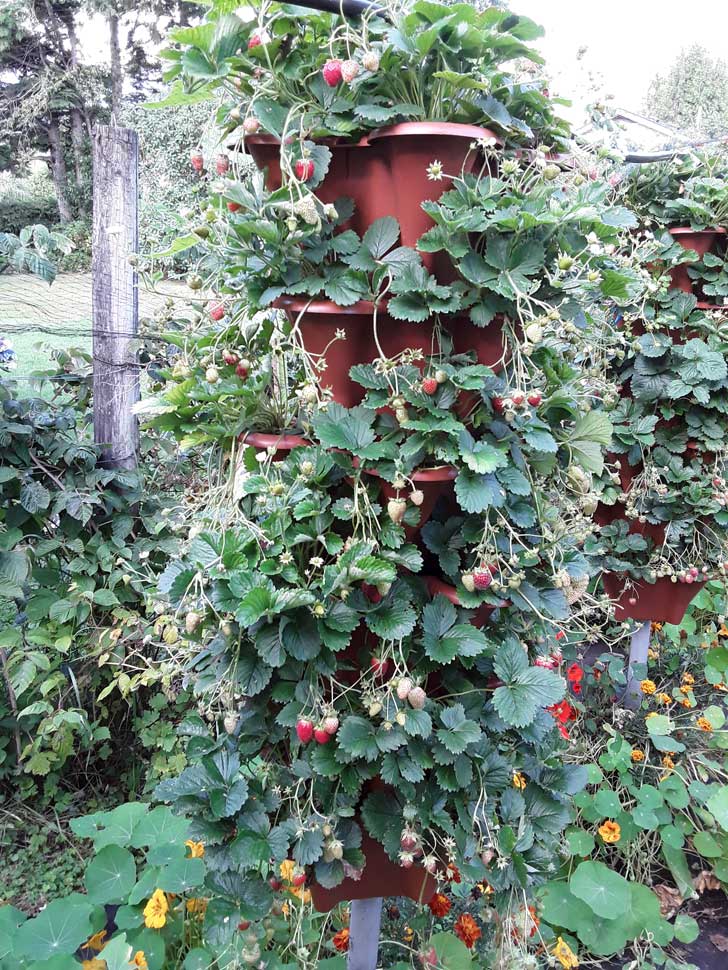 Making Strawberry Banana Smoothies
It all starts off with a small blender like a Ninja that is quick and powerful enough to chop through a frozen banana and frozen strawberries in a few seconds. After that, we just remove the cutter, add a lid, and drink up.
A simple recipe is shown below:
1 cup frozen strawberries
1/2 frozen banana
1-2 cups of pure orange juice
splash of milk(optional)
In our mixer, we add all ingredients, blend and enjoy. That's it!
If, for whatever reason, the banana or strawberries are not frozen, we can still proceed and get the nutritional dose, albeit the texture and experience will not be the same. If we have only 1 frozen item, it is best to be the banana, although frozen strawberries and a room temp banana is better than nothing frozen at all.