Nasturtiums are a blessing to us all for several reasons. They grow in all sorts of locations from poor dirt to sophisticated hydroponic setups, attract unwanted bugs like Aphids and generally grow fine with them on the plants, can grow and vine to large vines and produce beautiful, edible flowers.
Germinating Nasturtium Seeds
Nasturtiums grow very quickly from the first time they pop up and will outgrow a small container in no time. With that said, we can start them in 3-4 inch pots and not worry too much about transplanting for 4-6 weeks, or we can start them in small nursery flats, even 72-cell flats.
The 72-cell flat may seem small, but it is a fine place for for 2-3 weeks and allows us to easily transplant them as tiny plugs. If we are going to plant a lot of them, this is certainly a way to go for two reasons, ease of transplanting and small space usage for mass germination.
When starting Nasturtiums in 72-cell flats, we can cover the seeds and place the tray with a 4-inch dome on a heat mat and wait for them to popup. Once the first ones pop up, we can turn on the led light and keep it high above the dome. After more popup, the dome can be removed and the lights can be positioned about 3 inches above the seedling tops.
Feeding
Although Nasturtiums grow fine in poor soil, they will be much greener and more beautiful if they are fertilized regularly.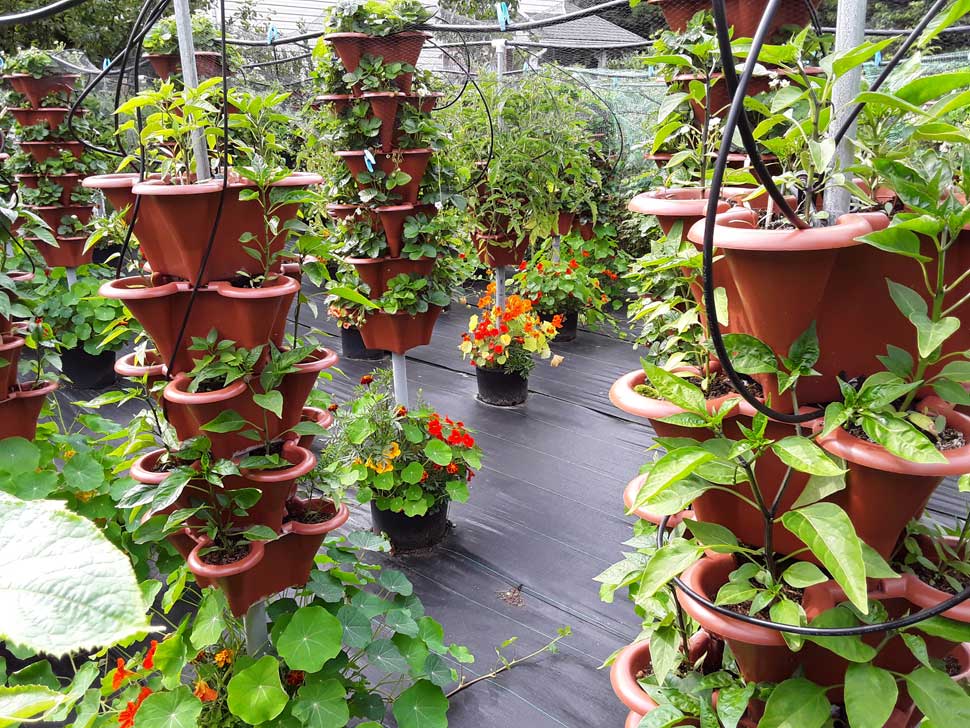 Saving Seeds
When Nasturtiums mature and produce seeds, they will drop them on the ground. If they are grown on a cover, they are easy to collect. They look similar to Garbanzo beans.